We all start somewhere. Will you join us?
Better Science. Better Results.
Frequently Asked Questions:
ABSOLUTELY! We go beyond "eat well and train hard". The program is nothing like you've ever seen and we do stand by our claims. We will guide you through everything but it's up to you to do it. It's not just reading either, there's an personalized interface, videos to guide you through everything and a lot of "aha" moments for you to enjoy.
We have a full 14 days money back guarantee promise. It covers everything except for personalized services such as personal training sessions or meal plans that have been manually written for you if you have initiated them (premium version). We are confident you are going to love what this program does for you and we don't want anything to hold you back from success.
This is why we assume all the risk – as we should! If for any reason you feel the program is not the right fit for you, simply email support within 14 days and we will issue you with a full refund.
Test it… email me and see what happens! 🙂 I have a team that helps me run this project but if you send me an email, you will get an answer directly from me. No middle man and no 48 hours wait. That's a promise!
Right here. There are a few independent reviews floating around the world wide web but we make a point in collecting either photo or video reviews (we have an incentive to get people sharing).
Think about it… when is the last time you left a written review of just 2 sentences?
We believe testimonials are too unreliable (most companies fake them & edit them), but your results cannot be faked. We have strict guidelines to maintain authenticity.
We introduced all options back at version 3.0 (2016), it has been tweaked since even more. You can do BellyProof body transformations in any settings (Home / Outside or in a Gym), but you need some basic equipment (no need to build a full gym in your basement).
You can check out the basic equipment requirements here.
We do recommend a few basic supplements, it's do to with cellular hydration, a bit of caffeine and gut health. Nothing too controversial (no steroids, even protein shakes are optional). We make a point in showing you the science and EXACTLY how and when to use them.
As far as cost, we are talking fairly "cheap" – most people end up saving money over the next 5-6 weeks and if they keep eating the BellyProof way, they can save money for longer. Beside the basics, we will make various recommendations for various stuff we think will help (but they will remain OPTIONAL).
We don't sell supplements ourselves, just give you the research and a way to apply it.
YES! Besides our promise to help you shed fat (including Belly Fat and Love Handles) faster than ever before and potentially build your abs (on the premium version), we also GUARANTEE THE FOLLOWING:
Better Posture, Mobility & Movement (spoiler: this one is much bigger than you can possibly imagine at this point).

Better Gut Health, Immune-system, Sleep and Energy.

We have had general practitioners on this program testing for various markers such as Cortisol levels, blood lipid profile, Insulin response etc.. You can fully expect to become healthier and feel better (it's not just about the looks).
UNIQUE Program Design
Smart design using asymmetrical functional design and a lot of little tips to improve mobility, activate tissue, break fat and then burn it. We optimize both the aerobic and anaerobic functions using a unique structure.
Apparently it looks cool, according to at least 4 different strangers in the gym! Didn't expect the attention but loving it.

Dan W.
The best program I have ever experienced. The results came very quickly and my back feels better than it ever did (even after 4 years of physio). I owe Jacob big time for this!

Gary O.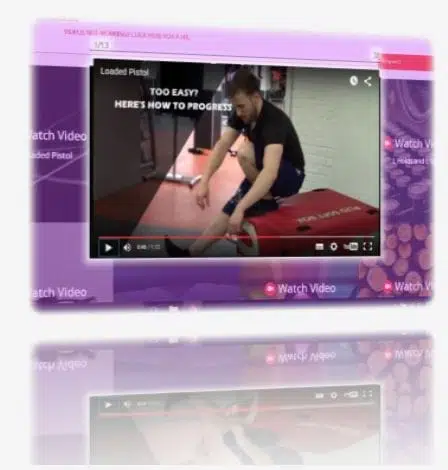 Beautiful Videos
There are over 70 videos in this program, professionally made to demonstrate the various exercises. The videos are short, clear and are suitable for different levels so you can always work at the right intensity.
Oh… and it also works on mobile so you never have to guess again.
Just wanted to let you know it works. Forever grateful!

Ahmad S. (Ex-Type 2 Diabetic)
I have been around and tried just about everything before this. This was so different and cool. Loved it!

Will P.
Balance & Well-Being
Introduce amazing balance to your body and improve every aspect of your well-being. From sleep to libido and all the way to fat metabolism with all-natural methods. Better Humans!
No Steroids, No dodgy weight loss slimming tablets, No Chemicals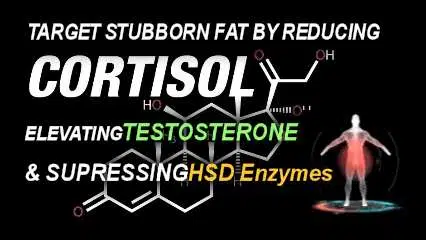 We loved the meal plans! They were delicious and made us feel great. The people who wrote them took great care in designing them to our preferences and it really shows.

Diana and Gary
You Will NOT Go Hungry!
Forget the word "calories". A Nutrition strategy based on Paleo and IF with optional meal plans that are designed around your individual Macronutrient Ratios and Dietary needs.
Blood Flow
Touch the fat on your belly, is it relatively cold?
It's true that spot-reduction has never been proven, but understanding why your belly fat suffers from restricted blood flow and what to do about it means a solution to this annoying problem.
Previously, my belly felt really cold, even after finishing a run! Two weeks in, my tummy is not cold anymore and I have lost a significant amount of weight.

Amir O.
This was the missing piece. Having tried all the other programs like P90X and Beach Body, I was surprised to find a program with an in-depth scientific approach. Absolute game changer!

Sarah A.
Hi, I'm Jacob
and I'm the founder of MovementFirst and BellyProof.
I've been changing people's lives for years and helping create better-moving bodies which don't just look great but also function better.
I've created the BellyProof programme as a targeted solution to help more people with their belly because I wanted to reach all those who can't reach me and make a life change available to you,  no matter where in the world you may live.
I want to expose you to the gold standard of training and set you on a path which will give you results every single time. I give you Bellyproof!