Imagine what YOU could look like in just 5 weeks!
JOIN US AND BECOME BELLYPROOF
NEW! Get UNLIMITED access to EVERYTHING for £16 a month (click here)
BELLYPROOF BASIC
£

115 RRP
£115

/year

Signature Fat Loss Program
Personalized Meal Plan Nutrition Guidelines

1 Year Access including updates and support
<div class="deskonly"></div>
BELLYPROOF PREMIUM
£

149
£149

/year

Signature Fat Loss

Extended

Program
Personalized Meal Plan (value of £60)
Six Pack / V-Cut Mastery (value of £20)

1 Year Access including updates and support
BELLYPROOF COMPLETE
£

650
£650


🔑 Lifetime Access

BellyProof Premium (Fat-Loss + Abs + Personalized Meal Plan)
BellyProof Muscle
Club Mitochondria (Anti-Aging Protocols)

Lifetime access for as long as our platform exists, including updates and support
Frequently Asked Questions:
ABSOLUTELY! We go beyond "eat well and train hard". The program is nothing like you've ever seen and we do stand by our claims. We will guide you through everything but it's up to you to do it. It's not just reading either, there's an personalized interface, videos to guide you through everything and a lot of "aha" moments for you to enjoy.
We have a full 14 days money back guarantee promise. It covers everything except for personalized services such as personal training sessions or meal plans that have been manually written for you if you have initiated them (premium version). We are confident you are going to love what this program does for you and we don't want anything to hold you back from success.
This is why we assume all the risk – as we should! If for any reason you feel the program is not the right fit for you, simply email support within 14 days and we will issue you with a full refund.
Test it… email me and see what happens! 🙂 I have a team that helps me run this project but if you send me an email, you will get an answer directly from me. No middle man and no 48 hours wait. That's a promise!
Right here. There are a few independent reviews floating around the world wide web but we make a point in collecting either photo or video reviews (we have an incentive to get people sharing).
Think about it… when is the last time you left a written review of just 2 sentences?
We believe testimonials are too unreliable (most companies fake them & edit them), but your results cannot be faked. We have strict guidelines to maintain authenticity.
We introduced all options back at version 3.0 (2016), it has been tweaked since even more. You can do BellyProof body transformations in any settings (Home / Outside or in a Gym), but you need some basic equipment (no need to build a full gym in your basement).
Here's the list of what you need:
Bar to hang from / alternative: Pair of Olympic rings (with somewhere to hang them, for example a tree branch)
1 Elastic Band (optional but can be useful)
A couple of weights (ideally kettlebells: 8-16kg or 16-24kg if you are reasonably strong.) / alternative: rucksack (backpack) and a few bottles of water.
A bit of space and ideally surfaces that reach different levels (i.e. medium level: chair / bench, high level: table, low-level: floor).
We do recommend a few basic supplements, it's do to with cellular hydration, a bit of caffeine and gut health. Nothing too controversial (no steroids, even protein shakes are optional). We make a point in showing you the science and EXACTLY how and when to use them.
As far as cost, we are talking fairly "cheap" – most people end up saving money over the next 5-6 weeks and if they keep eating the BellyProof way, they can save money for longer. Beside the basics, we will make various recommendations for various stuff we think will help (but they will remain OPTIONAL).
We don't sell supplements ourselves, just give you the research and a way to apply it.
YES! Besides our promise to help you shed fat (including Belly Fat and Love Handles) faster than ever before and potentially build your abs (on the premium version), we also GUARANTEE THE FOLLOWING:
Better Posture, Mobility & Movement (spoiler: this one is much bigger than you can possibly imagine at this point).

Better Gut Health, Immune-system, Sleep and Energy.

We have had general practitioners on this program testing for various markers such as Cortisol levels, blood lipid profile, Insulin response etc.. You can fully expect to become healthier and feel better (it's not just about the looks).
5 WEEKS
TO A NEW YOU

HAVE CONFIDENCE IN AND OUT OF CLOTHES WITH
RESULTS THAT WILL MAKE YOU JUMP FOR JOY
5 WEEKS
TO A NEW YOU

FEEL GOOD IN YOUR OWN SKIN
DO YOUR OWN BELLYPROOF VICTORY DANCE
5 WEEKS
TO A NEW YOU

HOLD ON TO YOUR HATS
YOU ARE ABOUT TO EXPERIENCE THE FASTEST
FAT LOSS SYSTEM ON THE PLANET!
5 WEEKS
TO A NEW YOU

MORE ABS, LESS FLAB?
DON'T DELAY, CHOOSE TO START BELLYPROF TODAY!
5 WEEKS
TO A NEW YOU

BREAK THE CYCLE
BELLYPROO IS FUN, POSITIVE AND REUSLTS COME QUICK
DID WE MENTION WE DON'T COUNT CALORIES?
5 WEEKS
TO A NEW YOU

HOLIDAY ANXIETY? SCARED TO TAKE YOUR TOP OFF?
GRAB YOUR BUDGY SMUGGLERS, IT'S ABOUT TO GET WILD!
5 WEEKS
TO A NEW YOU

MORE THAN JUST ABOUT BELLY FAT
MOVE BETTER, FEEL BETTER AND LOOK BETTER
BELLYPROOF IS A STATE OF MIND!
UNIQUE Program Design
Smart design using asymmetrical functional design and a lot of little tips to improve mobility, activate tissue, break fat and then burn it. We optimize both the aerobic and anaerobic functions using a unique structure.
Apparently it looks cool, according to at least 4 different strangers in the gym! Didn't expect the attention but loving it.

Dan W.
The best program I have ever experienced. The results came very quickly and my back feels better than it ever did (even after 4 years of physio). I owe Jacob big time for this!

Gary O.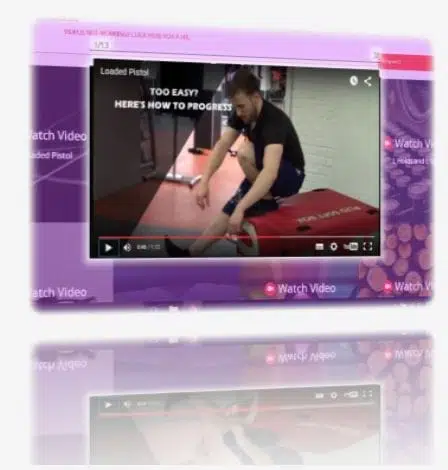 Beautiful Videos
There are over 70 videos in this program, professionally made to demonstrate the various exercises. The videos are short, clear and are suitable for different levels so you can always work at the right intensity.
Oh… and it also works on mobile so you never have to guess again.
Easy to Start
There are checklists, tutorials and videos. It's a well designed system to get you going fast from day 1.
Strong starts leads to impressive journeys.
Just wanted to let you know it works. Forever grateful!

Ahmad S. (Ex-Type 2 Diabetic)
I have been around and tried just about everything before this. This was so different and cool. Loved it!

Will P.
Balance & Well-Being
Introduce amazing balance to your body and improve every aspect of your well-being. From sleep to libido and all the way to fat metabolism with all-natural methods. Better Humans!
No Steroids, No dodgy weight loss slimming tablets, No Chemicals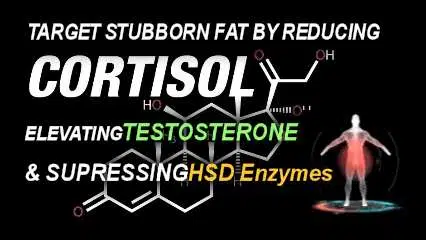 We loved the meal plans! They were delicious and made us feel great. The people who wrote them took great care in designing them to our preferences and it really shows.

Diana and Gary
You Will NOT Go Hungry!
Forget the word "calories". A Nutrition strategy based on the LION Protocol (for maximal weight loss). With optional meal plans that are designed around your preferences in perfect co-ordination with the BellyProof Protocol
You are going to get lean in the next 5-6 weeks. Why not also work on your six pack and v-cut at the same time? You can see it in the before and after photos. It's not a coincidence that many people start with a belly and ends up with v-cut abs, it's by design.
No crunches or sit-ups. We do use hard-core science, eccentrics, calisthenics and more.
Available on BellyProof Premium / Ultimate Editions.
You don't have to use the extended module, but if you do – it only takes around 3 minutes.
Unlike belly fat, a 6-pack is a hard thing to lose. If you get it, you're stuck with it – and we are happy to help!
CHECK IF WE HAVE ANY CURRENT OFFERS
BellyProof Muscle
A new way to build a robust physique
Included in BellyProof Ultimate Edition
Most people think of weight loss as a medium-long term goal. Consuming less calories and running for the next 5 years.
It's fantastic that we can offer brilliant results in just 5-6 weeks. It's so achievable that it's really just a short term goal – right?
And now that you know you are going to get lean, can you think of a longer term goal?
BellyProof Muscle is a highly flexible program designed to help you discover new and better ways to train for muscle, mobility and movement skills. Developing your physique, skill and joints health in the long term.
Read more here
BELLYPROOF BASIC
£

115 RRP
£115

/year

Signature Fat Loss Program
Personalized Meal Plan Nutrition Guidelines

1 Year Access including updates and support
BELLYPROOF PREMIUM
£

149
£149

/year

Signature Fat Loss

Extended

Program
Personalized Meal Plan (value of £60)
Six Pack / V-Cut Mastery (value of £20)

1 Year Access including updates and support
BELLYPROOF COMPLETE
£

650
£650


🔑 Lifetime Access

BellyProof Premium (Fat-Loss + Abs + Personalized Meal Plan)
BellyProof Muscle (Long term development of Muscle, Mobility and Calisthenics)
Club Mitochondria (Anti-Aging Protocols)

Lifetime access for as long as our platform exists, including updates and support